Being so busy at work, I am trying to find new ways to meal prep. A great timesaver is to double up on on the quantity of potatoes you're cooking anytime you make mashed potatoes, or boil potatoes period. Yesterday I had extra potatoes that I needed to use up so I peeled and boiled them all to make a big pan of mashed potatoes. Half the mixture went in the fridge and today I made potato pancakes. Yum! My mom used to make these when I was a kid, and I have always loved them.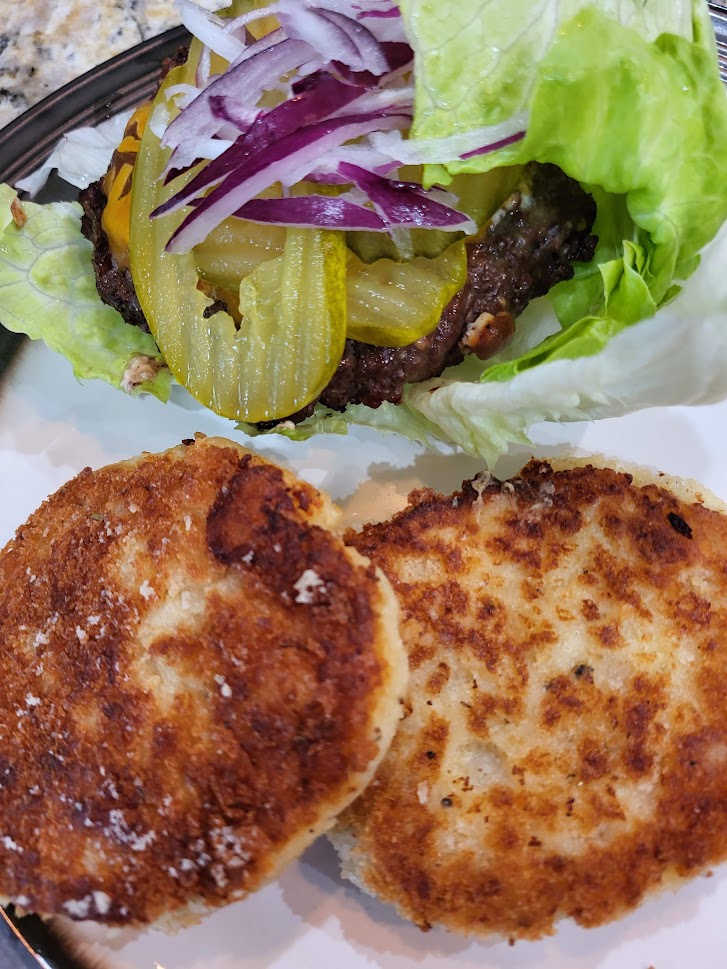 INGREDIENTS
2 cups mashed potatoes
1 egg, lightly beaten
1/4 cup flour
4 green onions, diced
1/2 cup shredded cheddar cheese
1/2 cup plain breadcrumbs
4 tbs olive oil
1/4 tsp black pepper
INSTRUCTIONS
Add mashed potatoes, egg, cheddar cheese, flour, and green onions to a mixing bowl. Mix until combined.
Using a ¼ cup measuring cup scoop up the mashed potato mixture and form into a ball. Repeat until all the mashed potato mixture has been formed into a ball.
Add the breadcrumbs to a small bowl. One at a time lightly press a mashed potato ball into the bread crumbs to form a small cake and coat it in the breadcrumbs, make sure you coat both sides. Repeat until all the mashed potato cakes have been formed.
Heat a large skillet over medium heat. Add 2 tablespoons of oil and wait until the oil is hot, it should be shimmering and if you were to add a drop of water it would sizzle.
In batches of 3 – 4 add the mashed potatoes cakes to the oil. Cook 3 to 4 minutes until the bottom has turned golden brown. Flip and cook another 3 to 4 minutes. In between batches add another tablespoon of the oil if needed.
Place cooked potato pancakes on a paper towel lined plate to drain any extra oil before serving
Sprinkle with black pepper
Serve with sour cream or your favorite dipping sauce.