I feel so lazy. I haven't written anything in three weeks! Where to begin?
First of all, looking over my last post, I feel I should state that the Reds lost in the first round of the playoffs. That's okay though, it made summer more fun that they got there at all.
It is well and truly fall. Last night we had our first frost. I actually covered my flowers. The forecast shows temps going back up for the next two weeks, so I wanted to try and preserve my flowers for the rest of the month. I actually wore mittens on my walk/jog this morning!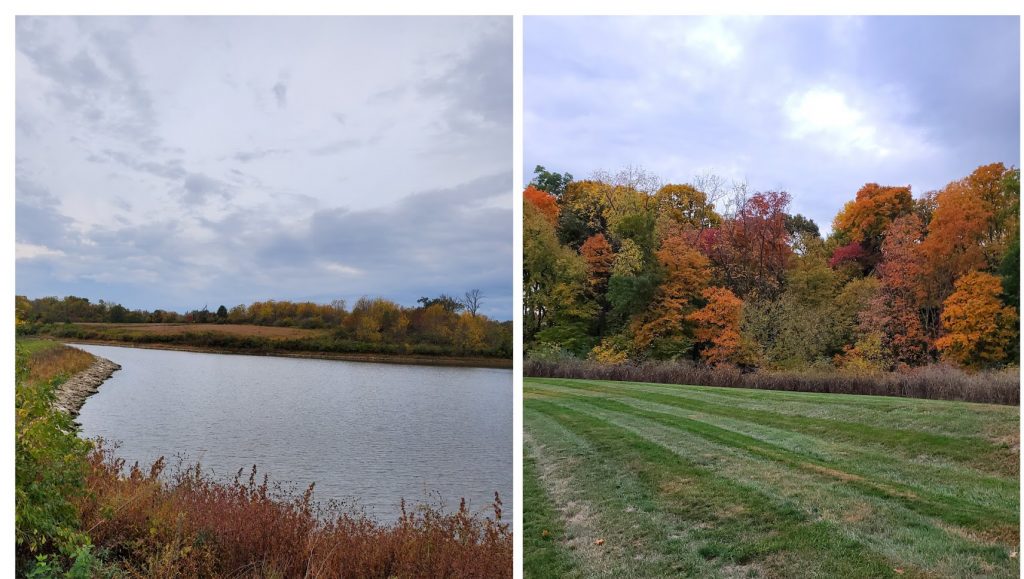 Although I'm trying to stop focusing on COVID, I feel like I should provide a small update. Perhaps years from now we'll look back on some of these posts and say, "Ah yes. I remember when that happened!" We're now up to 40 million cases worldwide and while cases declined in late summer, they have sharply increased this week. Ohio has had record days, topping 2,000 per day for 4 straight days. That said, there are still relatively few deaths. S & I are still very cautious, but I think part of that is a product of the fact that we would be behaving out of character to NOT be cautious. As I've written before, we didn't do group gatherings pre-COVID so for us not much has changed. We're working from home now, and I pick up my groceries rather than shopping in the store. Other than that, we're just us. We're clean people. Perhaps we do more online shopping than before? If so, it's not a big difference because we've regularly purchased clothing online.
JDub and T visited last weekend and spent two nights. My mom even came down one day. We celebrated S's birthday and had a fun time visiting. Papaw endlessly entertained T by balancing toys on his head and we watched multiple episodes of Dinotrucks.
Earlier this week my first, purchased Christmas presents were delivered. Crazy! I couldn't help myself though. Amazon had their Amazon Prime Days, and in an effort to compete, several other stores had big sales too. I also bought us a Bissel Steam Mop which I used for the first time today. I have always wanted one. Having zero carpet on the first floor is awesome, but it's also a pretty big space to mop. I love this thing! Highly recommend. It made the whole job a lot easier. I was hoping to go shopping with my mom in a couple weeks, but I don't know if we'll be able to if the number of Ohio cases keeps going up like they are. I'm not worried about me, but more so about her. What do I want for Christmas? Some things on my list are: a garlic press, a belt, new running shoes, a half-moon spade, a foundation brush and a Kindle. Weird right? Especially the Kindle. You know how I love to hold a book! The Kindle idea is really more about being thrifty than anything else. Some books I want to own forever, but I know there are others that I will only read once and not become so attached to.
Right now I am still reading Brandon Sanderson. The first series was so awesome, I decided to read his other works. He's amazing!
XOXO