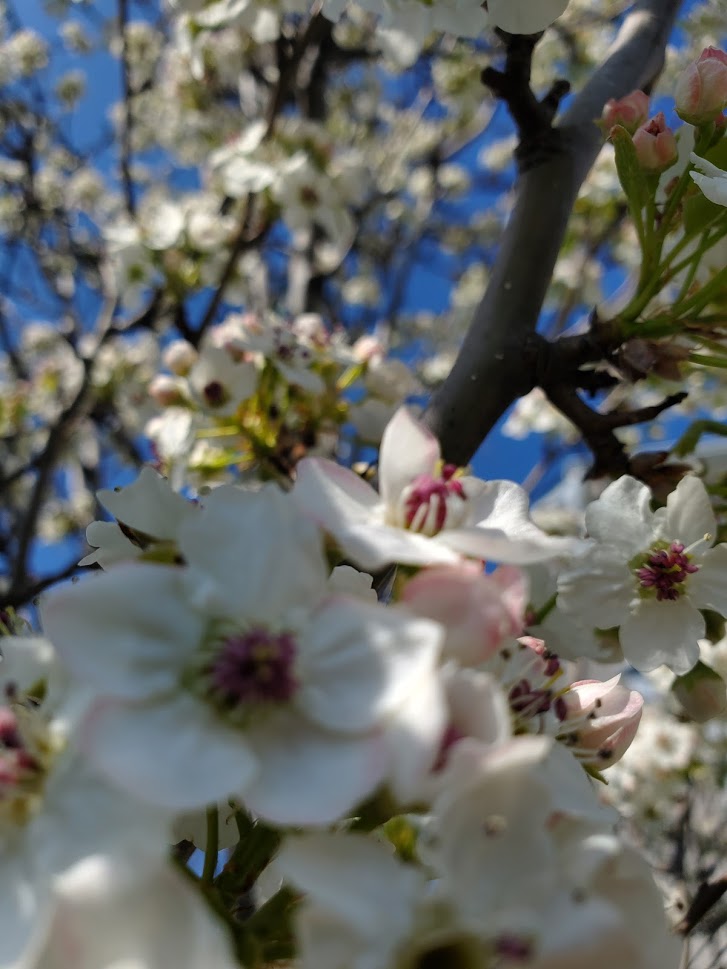 Wow! It's been so long sine I've written anything, I decided I'd better get with it and provide an update.
Covid is still with us. The good news is that vaccines are rolling out across the world. There are a few different types. Most require two injections. My mom has had both for hers. S & I have both had our first shot, with the second coming up in a couple of weeks. About 150 million people in the US have had at least one shot.
February was brutal. While I wouldn't classify the rest of winter as mild, it was tolerable. There hadn't been any snow and the temperatures routinely hovered between 30 – 40. February saw lots of single digit temps and a ton of snow. I think it was probably the worst month of weather we've had since moving here. The good news is that February is the shortest month of the year and Buckeye Chuck (Ohio's version of Punxsutawney Phil) predicted an early spring. He was 100% correct. March 2021 was the mildest March I can ever remember. I'm always excited for March to arrive because to me it signals the end of winter. That said, March is still typically windy and cold with highs in the 40s. This march was amazing! We had lots of days over 60 and even a couple days that hit 70. April has followed suit. We've already had our fist 80 degree days which is crazy. We had a couple of pretty cold days, but I'd say the average highs have been in the low 60s. For the Midwest in spring, that's pretty solid.
S & I are still working from home. (Yay!) I can't describe how awesome it is and how much I dread having to go back to the office regularly. We've been doing some things around the house. We hung new, pretty lights on each side of the garage door. I've prepped the flower beds for planting and the lawn looks like a little slice of Ireland. It's April 10th and the grass had already had to be cut three weeks in a row. I can't wait to get out there and plant flowers.
Another bonus about working from home is more time for reading. So far I have read 19 books in 2021. Some of the highlights are Six of Crows & Crooked Kingdom, The Seven Husbands of Evelyn Hugo, Daisy Jones and the Six, Ready Player One and The Age of Myth. All fantastic! Since it's April, it's a super fun month for sports. Baseball is back so most evenings we have the Reds game on. There are some fans in the stands this year which is nice. They're off to a great start so "fingers crossed* for a miracle year, and in less than two weeks we'll have the NFL draft which S & I always enjoy.
The Dubs are doing great. TDub just started soccer and he is obsessed with dinosaurs. LDub is back to school and is doing track. One of his events is the 100 meter hurdles! Holy crap. I can't even think about trying to jump over a hurdle. Even when I was young I wanted no part of that. Maybe an early indication of the falling phobia? We're planning on heading up there around Mother's Day. Can't wait!
XOXO