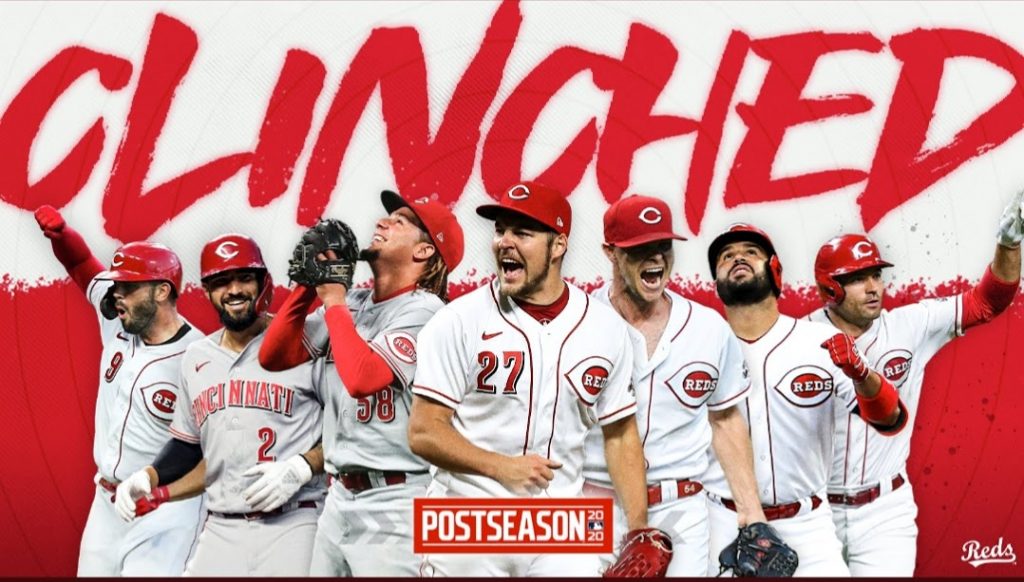 It's hard to believe fall is here. There's not been much rain so the leaves are starting to change color and fall. It's great sleeping weather though, with nighttime lows in the 50s. This weekend has been beautiful with highs of about 80, but next weekends forecast is calling of highs of about 60. Blah! The Farmer's Almanac tells me that we're supposed to have a milder than normal winter. (fingers crossed), but I dread winter. It seems like this summer flew by. I suspect most people wouldn't agree with me, because a lot of people probably felt more shut in than usual with Covid. Yes. Covid is still with us. Most kids in Ohio are doing a combination of in-person and virtual learning. I can't imagine dealing with that.
On the bright side, NFL football is back. Even though the Bengals are still bad, our new QB looks like the real deal which makes me hopeful for next year. But the big news is that our Cincinnati Reds are in the playoffs. A few weeks ago they were left for dead at 20 – 26 in this Covid-shortened season, but they have been on one hell of a run since then. Their starting pitching has been fantastic this year. The issue has been a lack of run scoring, but they seem to have that solved, at least for now.
I'm reading another Brandon Sanderson series, Mistborn. It's been awesome so far. I'm sure that it seems like I rate every book I read very highly, but I have to say that I do a lot of research before choosing what to read.
S & I have a three day weekend this week and a four day coming up in a couple weeks. I'm hoping the Dubs will visit. We're not doing anything special this weekend. Just hanging out. It's good to just enjoy what are probably our last few days of good weather. It's definitely been perfect weather for walk-jogging. when I go out in the mornings, it's only been about 55 – 60 degrees so great for exercising.
Have I mentioned how obsessed I am with Zillow? I think I look at Zillow at least five times a week. My favorite searches are near where I live to see what homes are selling for, but I also like to search in North and South Carolina. I love our home here in the almost country, but I still dream about living somewhere warmer once we retire.
Go Bengals! Go Reds! XOXO